Woodland Priestess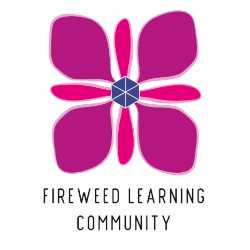 1268 Hughes Rd
Arden, Ontario
K0H 1B0
tawny@woodlandpriestess.com
226-927-0011
The Woodland Priestess acting as head mistress of Fireweed Learning community is a Metis spirit medicine guide gifted with owl medicine. I help heal the mind-body-soul through lomi lomi massage & homestead events reconnecting all to the Earth.
Through an honest commitment to holistic farming practices Fireweed Learning Community is dedicated to developing awareness into whole body healing, land stewardship, language and seed preservation, and humane and nutritious food production. Our goal is to be of service as a small scale sustainable model for living a life built on Indigenous values to raise nutritious food in a child centered environment preserving seeds and language for 7 generations to come.
---
Vision
To create and maintain a holistic farming system where all things in nature work together in harmony to produce sustainable and nutritious food
To offer whole body healing through children's stories, mentorship, massage, yoga, and plant medicine
To teach about food systems, permaculture, herbal medicine, seed saving, language revival & preservation and facilitate conversations that support the co-creation of sustainable communities elsewhere
To offer opportunities to stay on farm in sustainable buildings as a submersible experience into experiential learning and facilitate similar work being replicated in other communities.
Tawny offers seasonal family events ages 4-10 to lean into a stories full of indigenous wisdom and explore our relationship to plants and medicines. Tawny shows what gardening in the forest is like along with discussions on finding balance with nature. Although Metis, Tawny has mostly been studying Anishinaabemowin and will be using that language where possible for plants and animals and aims to share culture, language, and gardening in ways that children and families can relate to.
Tawny is a Metis spirit medicine guide gifted with owl medicine, helping to heal the mind-body-soul to remember and return to its divine purpose who works on the traditional unceded Algonquin territory. Tawny is a steward of land and resources which allows her to embody her role as the Woodland Priestess helping parents return home to themselves and their children through a (re)connection to the Earth. She teaches a remembering of the Mind-Body-Soul through the sharing of childrens' stories, song, food, creative activities, gardening, spirituality + yoga practices, and nature exploration. A Master Reiki Practitioner, has two Permaculture Design certificates, studies animal tracking & herbal medicine, is an oracle reader and has over 400hrs of yoga Teacher Training which includes 100hrs of Children's Yoga but is most proud of being a mom to her active curious 5 year old son. Tawny volunteers in the homeschool community from Kingston to Brockville and is also a councilor for the Highland Waters Metis Council.
Map
---