Pickleball- Fun Game For Everyone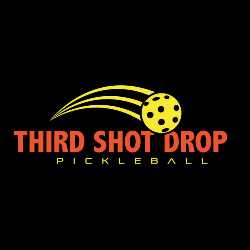 2 Prince Henry Drive
Kingston, Ontario
k7m7s5
thirdshotdrop@yahoo.com
613-484-8088
613-484-8088
Follow Us
"Creating Addicts Is What We Do! "
---
Pickleball is the fastest growing sport in North America. More people play pickleball than hockey.
We teach PICKLEBALL to new players in a fun group setting indoors and outdoors when weather permits. We provide equipment and the space to play. For experienced PICKLEBALL players and players of all levels, we set up leagues and fun events.
We believe that everyone should play pickleball and everyone should be able to AFFORD to play. We offer great pricing and we always have lots of demo paddles so players can try before they buy.
If you have not heard of pickleball, and you have not played a sport for years, keep reading. This game is easy to learn and the amount of physical exertion is not like many other sports. We have players from their early teens to players in their 80's. Pickleball used to be known as an older persons game but not anymore. The top players in the world are now in their 20's and 30's.
My name is David and I used to play badminton. I started playing pickleball and quickly became an addict. I love the people you meet, they are very friendly and respectful. I love the fact that you can play as little as once a week or up to seven days a week if you like. In 2017 I decided to start this business and except for the Covid-19 period, we have been experiencing success and have made a lot of wonderful friends. Another nice point, many couples play pickleball together.
If you already play but want to up your game, I am a certified insured pickleball instructor. If you want to learn the game, I will be running group sessions where you play with other players that are new to the game. As you progress, you can move into different groups of various skill levels.
We teach, we sell pickleball equipment, to individuals, and we provide permanent nets, portable nets, balls and more to municipalities and townships across Canada. Thank you for reading this, and please get in touch with me if you want to say hi. David Bussiere. www.thirdshotdrop.ca. Email is david@thirdshotdrop.ca. Have a great day and thank you for supporting a local Frontenac County business.
Images
Map
---